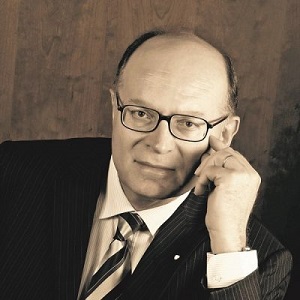 Panos E. Vardas
Professor, MD, PhD (London, UK)
Chairman of Heart Sector, Hygeia Hospitals Group; Past President of the European Society of Cardiology; Visiting Professor, Imperial College, UK; Chief Strategy Officer of ESC/ European Heart Agency, Brussels
Greece
Professor Vardas had been the Head of the Cardiology Department at Heraklion University Hospital, Crete, Greece from 1990 until June 2016. His career started at the University of Athens, where he obtained his Medical Degree and his MD Thesis. During the same period, he specialized in Internal Medicine and Cardiology in the clinics of the same University. In 1985 he started working at the Westminster Hospital in London, Cardiology Department (director: Prof. Richard Sutton), where he stayed until 1989, focusing on Clinical Electrophysiology and Cardiac Rhythm Management Devices. In 1993 he obtained his PhD in Clinical Electrophysiology from the Charing Cross & Westminster Medical School.
In Greece, Prof. Vardas held major academic positions, such as Dean of the Medical Faculty of the University of Crete (2003-2007) and President of the Hellenic Cardiological Society (1999-2001).
Furthermore, he has been Editor of the Hellenic Journal of Cardiology since 2002 and President of the Hellenic Cardiovascular Research Society since 2007.
Currently, Professor Vardas holds the position of Chairman of Heart Sector of the Hygeia Hospitals Group.
In Europe, Prof. Vardas was elected to significant scientific positions. He was President of the European Society of Cardiology (2012-2014) and President of the European Heart Rhythm Association (2009-2011). He also served as Chairman of the Review Committee for the 2010 and 2012 Guidelines on AF, and Chairman of the European Working Group of Pacing and Electrophysiology (2002-2003).
Prof. Vardas was awarded the Gold Medal of the ESC in 2014 and also the Silver medal of the International League of Humanists in 2008. He has been further honored as Invited Professor in several Universities and Honorary Member of a significant number of National Cardiac Societies.
Prof. Vardas has participated as an author in 656 publications included in the MedLine as well as in a considerable number of chapters of well-known medical books, the Text Book of the ESC being one of them. He has been a fervent contributor to the activities of the European Society of Cardiology for twenty years.
Apart from the wide range of Cardiovascular Medicine, Prof. Vardas' main interests today lie in Health Economics, Health Technology Assessment, and Business Administration.
Share articles :
Speaking at