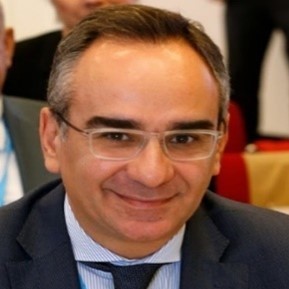 Vassilis Kontozamanis
Special Advisor to the Prime Minister of Greece
Greece
Vassilis Kontozamanis, former Alternate Minister of Health, is the Advisor to the Prime Minister of Greece for health affairs. He represents Greece at the Management Board of the European Health Emergency Preparedness and Response Authority (HERA).
He embraces a profound record in the fields of international healthcare environment, policy and management, human resources, economics, strategic planning, financing and outcomes measurement.
From July 2019 until September 2021, with the oversight of the health care system as Deputy and Alternate Minister, he played a catalytic role in successfully managing the pandemic crisis in the country. He led the way in the design and implementation of structural reforms, while addressing the challenges of a modern and resilient healthcare system.
Vassilis has managed the pharmaceutical sector as Executive Vice President and President of the National Medicines Organization (EOF) and as member of the Management Board of the European Medicines Agency (EMA). Also, he served as Chief Executive Officer of the 1st Regional Health Authority (Attica) and as Secretary General of the Ministry of Health.
Share articles :
Speaking at